COLOMBIA — A student project at Allen University opened to the public on March 31 with a symposium examining the important work of the late editor John Henry McCray as well as contributions from living black media professionals.
The one-day SC Black Press Institute symposium is just one of many components of an ongoing project funded by a three-year, $44,000 National Park Service grant secured by Allen University in 2020 .
The project, overseen by Kevin Trumpeter, the school's dean of arts and humanities, drew on the now digitized archive of McCray's The Lighthouse and Informer journal, housed at the South Caroliniana Library at Columbia.
Library holdings related to McCray include correspondence, photographs, and other materials that describe his advocacy and activism.
For the project, students from Allen University, a historically black school affiliated with the AME Church, conduct archival research, visit historic sites, collect oral histories and develop educational resources and programs, said Trumpet.
The grant allows it to award four scholarships per semester to undergraduate students. The scholarships provide tuition assistance, cover expenses related to field trips, and guarantee copies of Sid Bedingfield's book "Newspaper Wars: Civil Rights and White Resistance in South Carolina, 1935-1965," which examines McCray's contributions.
The Lighthouse and Informant operated from 1941 to 1954. During that year, McCray worked closely with Modjeska Simkins and the NAACP to combat entrenched racism and discrimination. The newspaper was its mouthpiece.
Bedingfield, one of the speakers, explained how The Lighthouse and Informer took a stand on the 1943-44 case concerning the equalization of teachers' salaries; on the protest against the all-white Democratic primaries; in support of Isaac Woodard, a returning WWII soldier who, on his way home, was assaulted and blinded by Batesville Police Chief Linwood Shull.
The newspaper also expressed support for Clarendon County plaintiffs in Briggs v. Elliott, which prompted Federal Judge J. Waties Waring to write his famous dissent stating that "segregation is inequality in itself" and in doing so set the stage for school desegregation in the 1954 decision Brown v. Board of Education.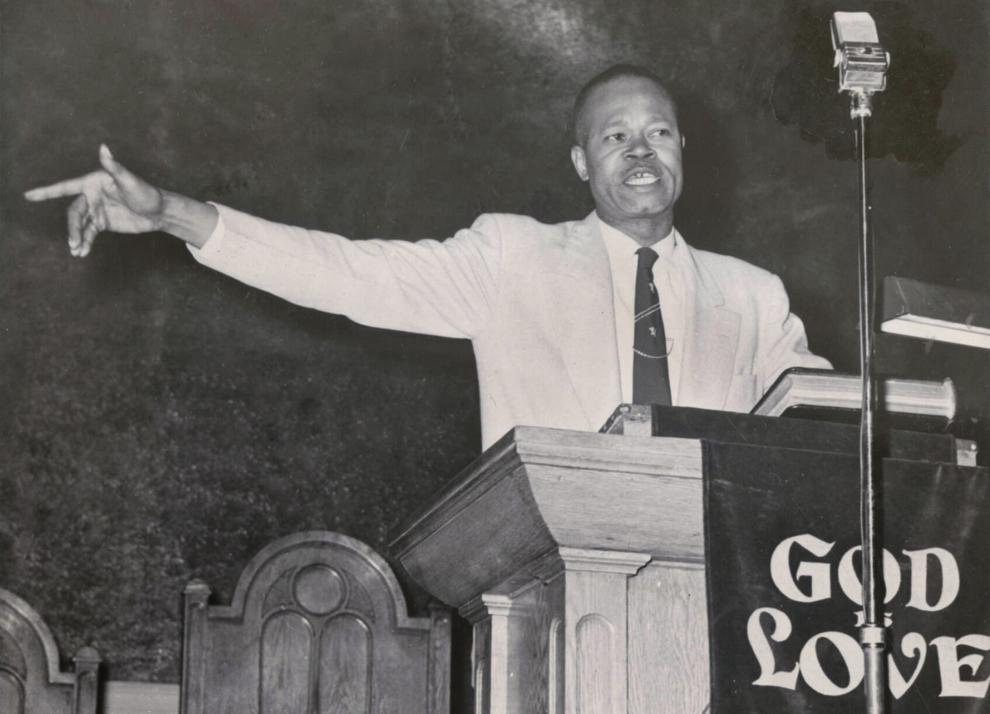 McCray's diary not only advanced the political causes of the time, but it spawned a common purpose and cultural identity, Bedingfield said. The "Society Notes" column included dozens of names of African Americans in each issue, indirectly referring to the Great Migration and giving "the impression that (readers) are part of this larger community that is ready to act ".
On March 11, McCray became the first African American inducted into the South Carolina Journalism Hall of Fame.
The Lighthouse and Informer's office was located on Harden Street across from Allen University. The space is now derelict and Trumpeter would like to find a grant to renovate it and turn it into a media center or museum of some sort, he said.
At the symposium, attendees also heard from Orangeburg-based photographer Cecil Williams, who has spent his life documenting civil rights leaders and events in South Carolina; podcaster, entrepreneur and activist Tamika Gadsden; Free Times columnist Preach Jacobs; photojournalist Crush Rush; SC Rep. Wendy Brawley, publisher and CEO of Imara Woman magazine; and Bakari Sellers, CNN commentator and podcaster.