Courts, security forces belong to Zanu PF: Minister
---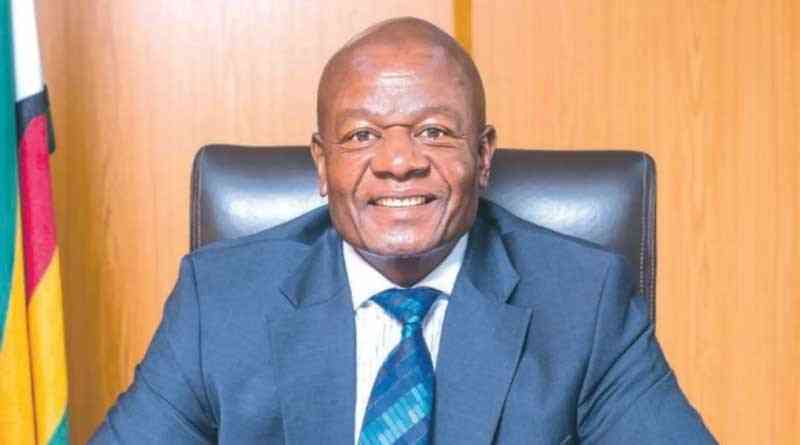 NATIONAL Housing and Social Amenities Minister Daniel Garwe, who is also Zanu PF Provincial Chairman Mashonaland East, issued a chilling warning to the opposition while boasting that the ruling party enjoys massive support from from the judicial and security forces.
Addressing party supporters in Seke on Tuesday, Garwe said the ruling party would do everything to ensure the re-election of President Emmerson Mnangagwa next year.
His address was captured on video and the clip went viral.
"The courts, army and police belong to Zanu PF; even the health workers belong to Zanu PF. In fact, we own almost everything," Garwe said.
"President [Emmerson] Mnangagwa said the country does not tolerate violence, but if they (the opposition) provoke us, we will definitely fight them and deal with them accordingly.
"We are preparing a whip for anyone who insults Mnangagwa as we prepare for our 2023 elections. Don't shut up if someone insults your president, we must fight back and defend him.
Yesterday, Garwe demanded questions be sent to him in writing, but did not respond to them as of press time.
His remarks come as the country has recorded an increase in cases of politically motivated violence in all provinces ahead of next year's elections. Two months ago, former Minister for State Security Owen Ncube made similar threats at a Zanu PF campaign rally in Mberengwa, Midlands province.
National Police spokesman Deputy Commissioner Paul Nyathi said yesterday he had not seen the video clip of Garwe.
"I am not aware of the video. I am currently traveling," Nyathi said.
Zimbabwe Election Advocacy Trust (ZEAT) executive director Ignatious Sadziwa said Garwe should be censured for the inflammatory remarks.
"It's sad that we have rogue elements in political parties who are stoking violence with impunity. This is what we say we cannot have free and fair elections in the midst of such violence and misery. Violence has no place in a constitutional democracy like Zimbabwe," Sadziwa said.
Electoral Resource Center (ERC) Director Barbra Bhebe said that Article 67 of the Constitution guarantees the right to campaign freely and peacefully.
"As the country prepares for the 2023 elections, the ERC urges political parties and all stakeholders to refrain from violence, exercise restraint and campaign peacefully. Political parties should refrain from confrontational behavior and encourage their supporters to resort to violence," Bhehe said.
On Thursday, civil society organizations (CSOs) expressed concern over organized violence ahead of the 2023 elections in a Zoom meeting.
Contributing to the discussion, Zimbabwe Peace Project director Jestina Mukoko said "the signs on the ground do not point to free and fair elections."
"The biggest concern is the importation of violence by the ruling party. The ruling party is struggling to break through, so it will have to use force against the citizens," Mukoko said.
But Zanu PF director of information Tafadzwa Mugwadi accused opposition parties and CSOs of concocting stories about political violence.
"This should be the last time we should be asked for comment based on stories concocted by the opposition. On several occasions we have informed those who care to listen that the CCC (Citizens Coalition for Change) has no tangible solutions or campaign agendas besides hiding on human rights theories and pretending to be a victim to solicit undeserved sympathy They have been them since 1999 to date" , Mugwadi said.
Related Topics