Ensure that the benefits of government schemes seep down to the lowest level of society: from CM to MPs
---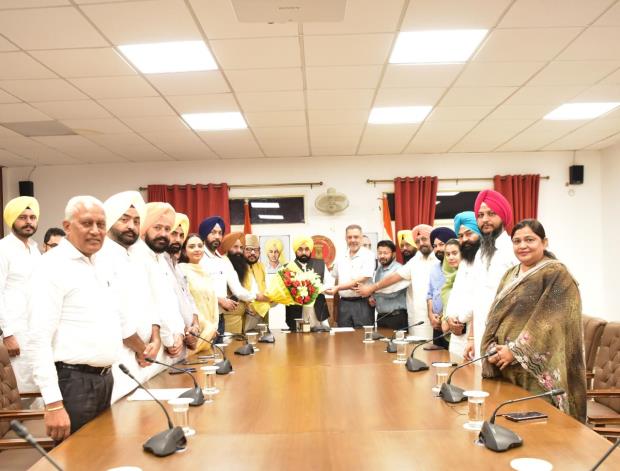 Punjab Chief Minister Bhagwant Mann today called on party MPs to ensure that the benefits of the pro-people and development programs of the state government trickle down to the lowest level of society .
Chairing a brainstorming session with MPs here on Wednesday, the chief minister said the state government has a duty to ensure the welfare of all sections of society. He said this mission has been carefully planned and it is now up to "all of us" to execute it flawlessly and deliver on the promises made with the people. Bhagwant Mann urged MPs to take a proactive role in this noble mission.
The Chief Minister gathered feedback from MPs regarding the issues in their respective constituencies. He also informed them that the 75 Aam Aadmi clinics which will be dedicated to the masses on the upcoming Independence Day will revolutionize the healthcare sector in the state by providing quality free treatment to the people. Bhagwant Mann also asked MPs to prioritize important works in their assembly segments so that they can be accomplished accordingly.
The Chief Minister also discussed the new programs to be launched by the state government with the MPs and sought their suggestion for its effective implementation. He said that the executive and the legislature are both important pillars of democracy and that a perfect balance must be struck between them for the progress of the state and the prosperity of its people. Bhagwant Mann also discussed the future roadmap of the state designed by the Punjab government to ensure the well-being of everyone.