Harris wants mandatory third-level consent courses
---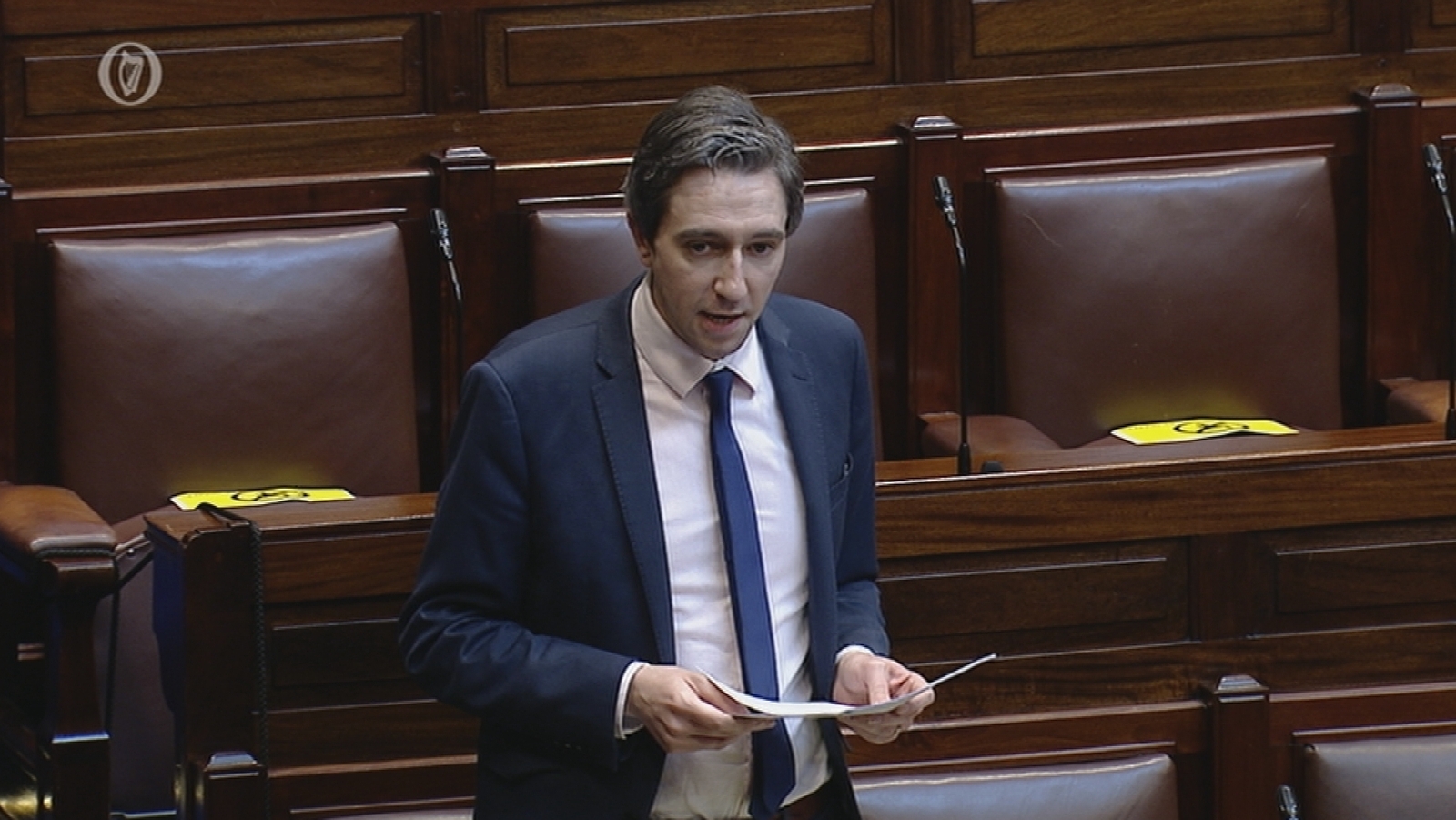 Further and Further Education Minister Simon Harris said Ireland is facing a "massive crisis" when it comes to culture and attitude towards sexual violence.
A new study published today shows that more than half of postgraduate students have experienced sexual harassment, while 34% of female students said they had experienced non-consensual penetration.
Speaking on RTÉ's Drivetime, Mr Harris said the inquiries had been made following a meeting he had with Dr Aoibhinn Ní Shúilleabháin, who had been harassed by a UCD professor.
He said they discussed a number of steps to take, one of which was to compile data and learn more about the harassment.
While the findings relate to the experiences of third-tier students and staff, he said they don't just relate to their college experiences.
Mr Harris also said men need to step up, speak up and get involved in the conversation.
"It requires conversations about how we raise our children — not just to keep our daughters safe, but also how we raise our sons," he said.
"I hope that [this survey] is sparking conversations around dinner tables and living rooms in Ireland tonight about how we're going to get so serious about actually changing the culture.
"We also need to look at some of the other realities of the investigation – we're now starting to get an indication of what makes the difference.
"Among the heartbreaking and shocking numbers…we also see the positives. We see that staff and institutions are ready to learn more, to play a more active role, to be trained and willing to provide support.
"Students – seven in ten who responded to the survey – say that if they witnessed bullying, they would intervene.
"So there are some encouraging signs, and I guess the question and the challenge for me and others now is how to scale that up and embed that positivity into society."
"Very significant increase" in consent classes
Mr Harris said he has seen a "very significant increase" in consent courses and first-year students taking these courses.
However, he said he believes this conversation needs to happen much earlier in a child's life in an age-appropriate way.
He said it was currently a 'postcode lottery' when it comes to the type of sex education a child receives at school, adding that this is not acceptable and needs to change .
He said he wanted to have mandatory consent classes for all third-grade students.