High level of math skills of Vietnamese will contribute to the growth of AI technology
---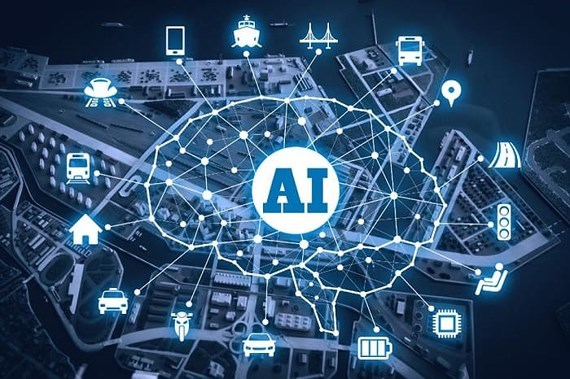 With certain advantages in terms of society and population, Vietnam has the opportunity to close the gap in AI technology with the rest of the world.
Dr. Xuedong David Huang – Chief Technology Officer of Microsoft.
At a Science & Life seminar as part of VinFuture Science Week, scientists around the world agreed that artificial intelligence (AI) has made great strides.
Microsoft CTO Dr. Xuedong David Huang said that over the past five years, a lot has been learned about the use of AI. Dr. Huang is a leading researcher in the field of speech recognition, language processing and machine translation.
AI technology is increasingly showing its usefulness in many areas, from analytical computer models to user decision support.
"In the past, most people were limited in their ability to communicate in a few languages. However, with the help of AI, we can now use one language and have it translated by computers into hundreds of different languages," Huang said.
Dr. Bui Hai Hung of VinAI Research Institute said that over the past 5-10 years, AI has developed into many fields with many different applications. For example, the development of robots has made a lot of progress.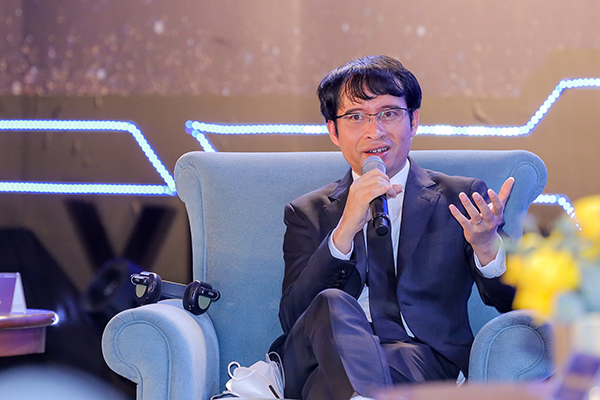 Dr. Bui Hai Hung (VinAI Research Institute).
The role of AI is emerging even more clearly with the advent of virtual assistants on mobile devices and in smart homes. AI technology has also contributed to the manufacture of self-driving cars.
Professor Jennifer Tour Chayes of the University of California, Berkeley said AI is making a significant contribution to early diagnosis in medicine. With the help of AI in image processing and decoding, many people have received early warnings and treatment for cancer.
The role of AI is clearly visible in the treatment and diagnosis of pulmonary tuberculosis. With this disease, doctors often have to spend time reading x-ray films. Continuous work intensity for a long time may affect the accuracy of diagnostic results. AI technology solves this problem as it becomes a factor in helping physicians in decision-making.
Vietnam and the Opportunity to Bridge the AI ​​Technology Gap
Dr. Bui Hai Hung said Vietnam is reaching maturity in terms of AI research needs and market needs. Currently, Vietnam's VinAI Research is one of the leading laboratories in terms of number of publications published and seminars attended.
Hung said it was time for Vietnam to pay more attention to training and education to develop tech talents. This must be done not only in the public education sector, but also in the private sector and businesses.
Vietnam has a bright future in the development of AI technology. Human resources are considered an exceptional advantage. To turn potential into reality, the Vietnamese people must have a vision and hopes.
Professor Vu Ha Van (Yale University, USA).
Prof. Vu Ha Van (Yale University, USA) said that Vietnam has many favorable conditions to develop AI technology. "In Vietnam, it is easier to collect and label data than in other countries. The mathematical ability of the Vietnamese will also help Vietnam easily develop human resources specialized in AI," he said.
There is still a gap in technological fields between Vietnam and the rest of the world. He said there is a need to raise awareness from a scientific perspective and then increase investment in artificial intelligence.
To fully exploit the potential of the Vietnamese people in the field of AI, the state must have a policy to support young scientists. The formation of major research centers can also help attract many international scientists to Vietnam.
TrongDat

Vietnamese companies have the conditions to develop world-class AI
Artificial intelligence (AI) technology has advanced at lightning speed over the past decade and has become the hot topic of many national and international seminars.

What should we expect in the tech world in 2022?
"Great things often come from the simplest things." This is perhaps the best description of the world of technology in 2022.