Level Up Automation Expands Home and Office Automation Service with Fourth Franchise in Greater Cincinnati
---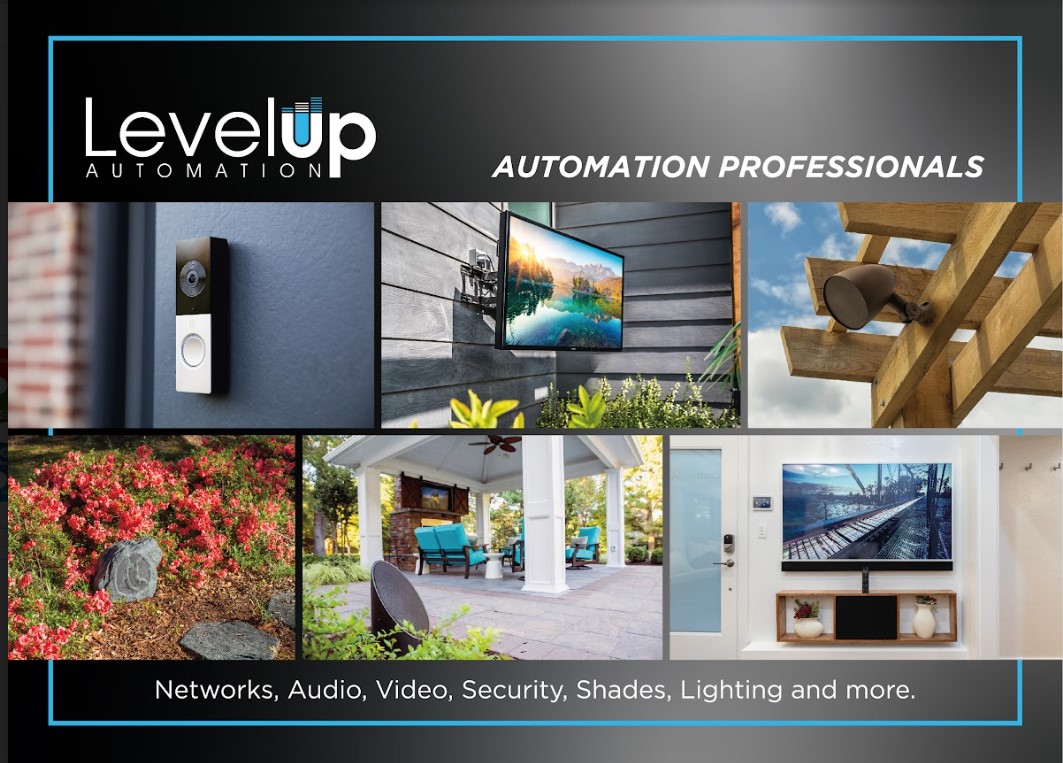 Good news for home and office owners in Greater Cincinnati, Level Up Automation of Ohio is pleased to announce a suite of smart home automation services to amplify quality of life with the latest technological innovations in the area. The company has earned an excellent reputation for providing smart home automation and business technology to businesses and residents operating in Massachusetts, Florida, Arizona, Louisiana and now Ohio. The company's mission is to be trusted advisors to consumers and business partners in the ever-changing world of smart homes and smart buildings.
Smart homes and buildings continue to grow in popularity, with businesses and landlords now looking to automate as many parts of their buildings as possible. This is largely because well-automated buildings have been shown to make buildings smarter, remotely controllable, and provide increased levels of reliable security, energy efficiency, and comfort. The Level Up Automation team are experts in what they do, and this includes installing networks, audio, video, intelligent security systems, automated lighting, wireless blinds, systems electronic vehicle controllers and chargers.
Thanks to the quality of its services, Level Up Automation has accumulated a long list of satisfied customers, including owners, remodelers, interior designers, builders and developers. The company's services have proven useful in more ways than just improving conditions in and around the home and office. Real estate developers have successfully increased the value of their properties by engaging Level Up Automation to design, install and maintain technology in smart apartments, banquet halls and corporate offices.
Level Up Automation of Ohio is a family business run by Christine and Dwayne Sansom. Prior to founding the company, the couple have extensive experience using technology to serve customers and make their lives easier. Christine has 30 years of experience as a nurse and business owner in the health and home care industry, while Dwayne has 20 years of experience in banking and finance. Together with their affinity for technology, their new venture with Level Up Automation realizes their ambitions to continue serving people and improving the quality of their lives by leveraging cutting-edge technology.
Speaking of their inspiration to enter the smart home and smart building market, Christine and Dwayne Sansom said, "Having run a business together, we fully understand the need for technology to not only be efficient and effective , but also easy to use. We want to partner with our customers to provide not only exceptional customer service, but also ongoing technical support. Smart Home and Business technology is a growing and game-changing field in well-being, safety, security, enjoyment and overall savings for home and business. Every situation and need is unique, and we specialize in customization when it comes to meeting our clients' needs.
Map link: https://www.youtube.com/watch?v=tVD_QjMCYhI
Smart homes and smart buildings are a growing need for society, and Level Up Automation of Ohio is excited to develop relationships with new business customers and partners. The company offers a free design consultation session to help potential customers choose the best options to pursue. Interested prospects can book a session through the company's website.
Media Contact
Company Name: Ohio's Next Level of Automation
Contact person: dwayne sansom
E-mail: Send an email
Call: 513-835-1161
Country: United States
Website: https://www.levelupautomationoh.com/