New UV standard targets component testing for performance optimization
---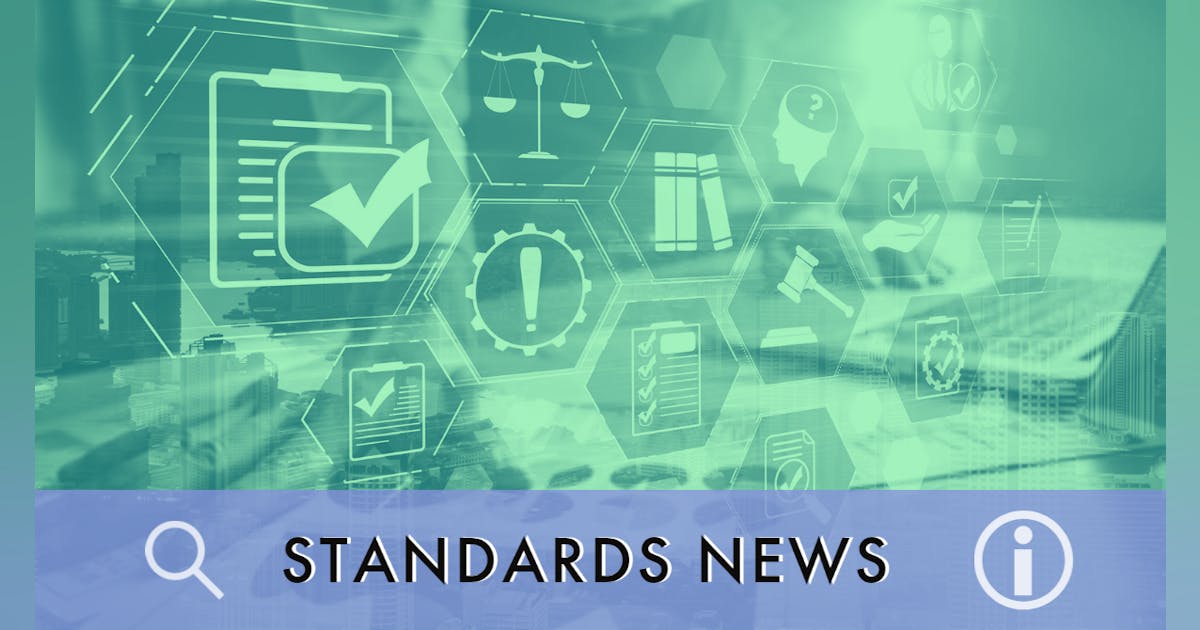 The Illuminating Engineering Society (IES) and the International Ultraviolet Association (IUVA) recently published the first standard for measuring UV product emissions in a series of planned US national standards.
ANSI/IES/IUVA LM-92-22 Approved Method: Optical and Electrical Measurement of Ultraviolet LEDs details a method for reproducible laboratory testing and measurement of the optical and electrical performance characteristics of UV LEDs. LM-92 "covers the measurement of UV LEDs in the 200nm to 400nm wavelength range in continuous pulse operation," said Alex Baker, government affairs and public policy manager at IES. LED magazineadding that "LEDs with wavelengths greater than 360 nm are covered by ANSI/IES LM-85-20".
Intersectoral collaboration
The commercialization and adoption of UV disinfection products has seen an increase in response to the SARS-CoV-2 pandemic, but the development of UV standards began before the emergence of COVID-19. When IES and IUVA first announced their collaboration in June 2020, IUVA Health/UV Working Group Coordinator Troy Cowan said the group was leading efforts toward consensus standards of industry for UV disinfection since 2018.
The American National Standards Institute (ANSI) accredits standards development organizations (SDOs) — such as the IES — to write standards for review and approval through a "codified process," Baker explained. "ANSI/IES/IUVA nomenclature means an IES standard approved by ANSI, written and published by the IES, in collaboration with the IUVA. »
LED magazine also spoke with National Institute of Standards and Technology (NIST) Optical Radiation Group Leader Cameron Miller, who leads the UV working group on the IES Test Procedures Committee, about the importance of the LM-92. Miller emphasized the need for the standard to provide a usable framework of definitions and methods that can be understood by test equipment vendors, test and measurement technicians, and LED manufacturers.
NIST's role, Miller said, is "to help American industries thrive, move forward, and break down barriers. Part of that is providing documentary standards that give everyone a level playing field.
Miller, who leads a team of scientists specializing in photometry and radiometry and works with industry representatives to develop standardized methods for measuring optical radiation, explained that consensus standards – like LM-85, LM-80 and LM-92 – provide common methodologies and best practices for testing, evaluation, and performance that can be replicated by technicians, product developers, and third-party testing service providers. "There are certain instances where [a practice] has been around for so long and everyone is doing it," Miller noted. "It's accepted, but it's not quite the common process."
Although the IUVA is not a recognized SDO, Miller has acknowledged, the IES is, and the IES Testing Procedures Committee has provided the right connections between IUVA members knowledgeable UV-C technology, the process of developing accredited standards and the parties that would be responsible for measuring and documenting the optical and electrical properties of UV LEDs.
Missing link for UV LED measurement
"[IUVA] and [IES] had a short list of standards that we wanted to work on to support the community," Miller said. "He was one of [those] which was to come out sooner rather than later. He described the UV-C LED market as being in an emerging phase, much like visible white light LEDs were in the late 1990s. "There are a lot of faulty states. … There are still a lot of anomalies that the visible LED folks have eliminated through better manufacturing capabilities. With UV LEDs, with the wider bandgap materials, it's still a learning process in many ways. It's moving fast, but it's still [germinating]."
Arkesso chairman and semiconductor industry consultant Mike Krames has expressed similar sentiments in presentations and articles featured by LEDs, though he covered the outlook by comparing visible and UV light device architectures and applying lessons learned from blue LED manufacturing advances and techniques. In 2018, Krames wrote that recent developments in epitaxial structure should remove some of the limitations of photon extraction efficiency with UV LEDs, thereby increasing power conversion efficiency and possibly making mass production less expensive.
Yet, Miller explained, established measurement methods for visible LEDs, such as those documented for thermal characterization in the LM-85, did not show fully accurate data when applied to tested UV LEDs. This has potentially hindered market expansion and commercialization of UV LEDs for disinfection applications.
"When you apply your first pulse of electricity to some UV LEDs – in fact, it's the largest fraction – you see the forward voltage rise significantly and then relax", with up to 20% lag on measurement results, Miller explained. . With LM-85, "the basis was that the forward voltage really told you what was happening with the junction temperature, and that wasn't the case with these UV LEDs," he said. Junction temperature is a key indicator of how much optical radiation an LED is capable of emitting, which could ultimately make or break real-world disinfection claims of UV-LED components and finished systems.
LEDs We will not detail the testing methodology here, as we plan to publish a longer feature article soon on the LM-92 and the advances and challenges in LED device technology that led to its development.
Reinforcement of UV standards – What next?
The next steps are to educate the LED product development and test/measurement sectors, Miller said, adding that "tools [for moving ahead with this LM-92 methodology] exist, and there are companies that produce perfectly acceptable products. It's a matter of usage. Further documentation on equipment calibration and detector characterization is forthcoming, he said.
Additionally, the IES and IUVA are currently developing standards for other UV light sources, such as low-pressure mercury tubes, excimer lamps, and pulsed xenon lamps; as well as additional guidance on finished UV disinfection systems. A standard of the International Organization for Standardization, ISO 15727for low-pressure linear mercury lamps currently exists, Miller said, but he is not aware of any other accredited standard for measuring UV light sources.
ANSI/IES/IUVA LM-92-22 is available in the IES Standards Library.
Learn more about UV component/system design and testing
Disinfection requires full UV-C LED image
How does measuring UV light change the perspective of lighting design?
UV LED sources require calibration to precise measurements for safe operation
CARRIE MEADOWS is Editor-in-Chief of LEDs Magazine, with over 20 years of B2B publishing experience in technology markets including semiconductor technology manufacturing, fiber optic communications, machine vision, lasers and photonics , as well as LEDs and lighting.
---
For last minute LED and SSL updates, why not Follow us on twitter? You'll find curated content and commentary, as well as information on industry events, webcasts and surveys on our LinkedIn company page and Facebook page.