Our Minds Are Not On The Same Level – Lawyer Tells Voters After Losing Election
---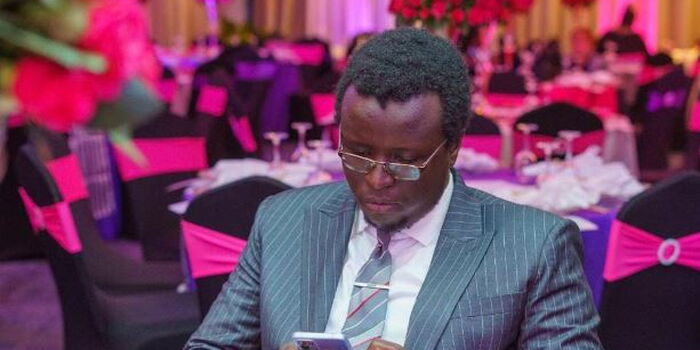 A young politician has become the talk of the town for the way he conceded defeat in the parliamentary seat of Mukurwe-ini.
Levi Munyeri, who competed under the Republican Freedom Party, issued a statement Wednesday, August 10, accepting defeat in the parliamentary race.
His statement, however, sparked debate after he explained the reason for his defeat, noting that his intellect was too superior for the electorate to comprehend.
Kenyans line up to vote at Ruaka Polling Station, Ruaka, Kiambu County, August 9, 2022
Kenyans.co.ke
Munyeri's comments were seen as a sting at voters in the constituency for not understanding his vision.
"I concede defeat in the Mukurwe-ini parliamentary race. The intellectual margin between the electorate and myself was too wide for a meeting of minds," he said.
However, this did not sit well with a section of Kenyans online who were not too keen on the comments.
On the other hand, other Kenyans expressed humorous opinions on Munyeri's feelings. The politician, who doubles as a lawyer based in Mukurwe-ini, has represented the Law Society of Kenya in several cases.
In January 2021, former LSK chairman Nelson Havi praised Munyeri for representing the LSK at the Kahawa courthouse.
"Well done Munyeri Levi Kariuki for representing the Law Society of Kenya in this important engagement," Havi said.
The election cycle has not been without its intrigues if past concessions by politicians are to be believed.
In 2013, the majority leader in the National Assembly, Amos Kimunya, wrote a letter to his constituents accusing them of not appreciating his work in Kipipiri.
Kimunya had lost the seat to Nairobi lawyer Samuel Gichigi – after holding it for ten years.
"I am very disappointed that the people of Kipipiri did not appreciate my development record," read Kimunya's letter.
Kimunya, who is the current majority leader in the National Assembly on Wednesday August 10, graciously relented after losing his re-election bid to Wanjiku Muhia of the United Democratic Alliance (UDA).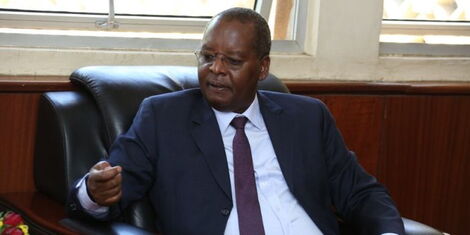 National Assembly Majority Leader Amos Kimunya in his office in the Parliament Buildings on March 26, 2022.
Amos Kimunya