State level function to free Punjab girls from child marriage
---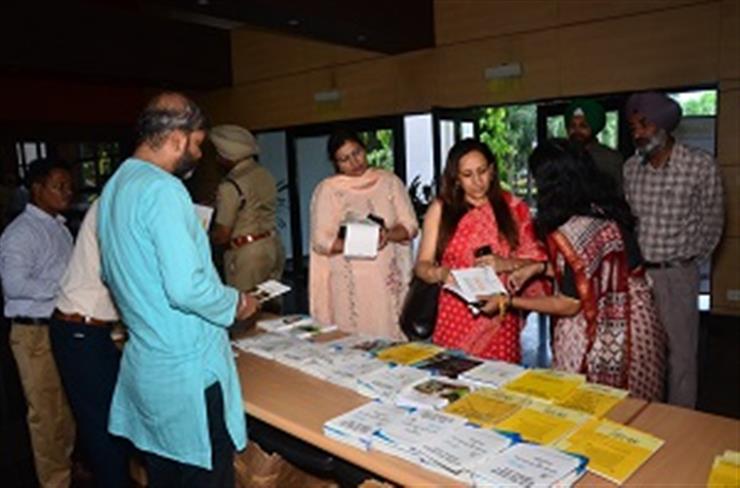 CHANDIGARH: The Punjab Department of Social Welfare and Women and Child Development has organized a state-level consultative meeting on the issue of child marriage in collaboration with the Kailash Satyarthi Children Foundation (KSCF) from New Delhi. On the occasion, Reeta Rani, a child activist shared her encouraging experience of escaping child marriage with the intervention of Child Line 1098. She was able to prevent her marriage at the age of 16. However, his parents were unhappy with this and refused to support his studies. At that time, many NGOs and social activists came to support his education. Currently, she is studying law and is already raising awareness against child marriage.
The event was held at the Mahatma Gandhi State Institute of Public Administration (MGSIPA), attended by District Child Protection Officers (DCPO), a Child Protection Committee (CWC), a Nodal Officer of Special Juvenile Police Units (SJPU), Child Development Project Officers (CDPO), Directors of Child Care Institutions (CCI), representatives of NGOs, representatives from the Department of Health and Education and a child activist who escaped child marriage. There was active participation and sharing of experiences from all stakeholders present.
Speaking on the occasion, the Additional Director General of Police, Punjab Gurpreet Deo, called for a constructive rapprochement between stakeholders from governmental and non-governmental organizations. "Such a platform helps to deliberate on challenges, assess progress and facilitate dialogue on solutions," she said.
The event was opened by Smt. Madhvi Kataria, IAS, Director of Social Security and Women and Child Development, Punjab. She motivated all actors to become aware of the enormous responsibilities on their shoulders and to fully equip themselves to fight against this social scourge that not only violates human rights, but also the development of young children (boys and girls) . The Director informed that the Department has successfully prevented 32 child marriages in Punjab during the difficult time of COVID-19.
Arun Gupta, District Secretary and Sessional Judge of the Punjab State Legal Services Authority discussed the Prohibition of Child Marriage Act 2006 (PCMA) and the Child Marriage Act 2012 the protection of children from sexual offences. He urged stakeholders to actively work and seek their legal support to eradicate this evil. Ms. Jyoti Mathur, Executive Director, KSCF, shared her experiences in tackling child exploitation, including child marriage. She said the state-level consultation will motivate stakeholders to step up their fight against child marriage and that collective action would have an impact in ending this perverse practice. She called for reducing the number of girls from 23.3% to 10% by 2025.
Chief Judicial Magistrate Ropar Ashish Bansal chaired the criminal discussion and stressed that child marriage is a criminal offense and all should strive to eliminate the cause leading to child marriage and create a society without child marriage.